Ahh, the holidays are here and the Douglass family is back together again at the Edisto beach house in South Carolina. The big news this year is that my sister Anna and her husband Joonas are going to have a baby. Little "Ayla Ojanen" is due in March. Judging by the kicking that she is doing, Ayla will be feisty like her mom.
I've got my own selfish agenda going here this year, too, with ambitions to windsurf a lot and finish up some scientific papers. Today a big Northeaster blew in, churning steep brown waves and pushing a river-like sideshore current. I was pretty scared but knew I had to at least TRY it.
So I donned my geeky orange helmet and ran out through the shorebreak to catch a ride on my 5.2 and 77 liter board.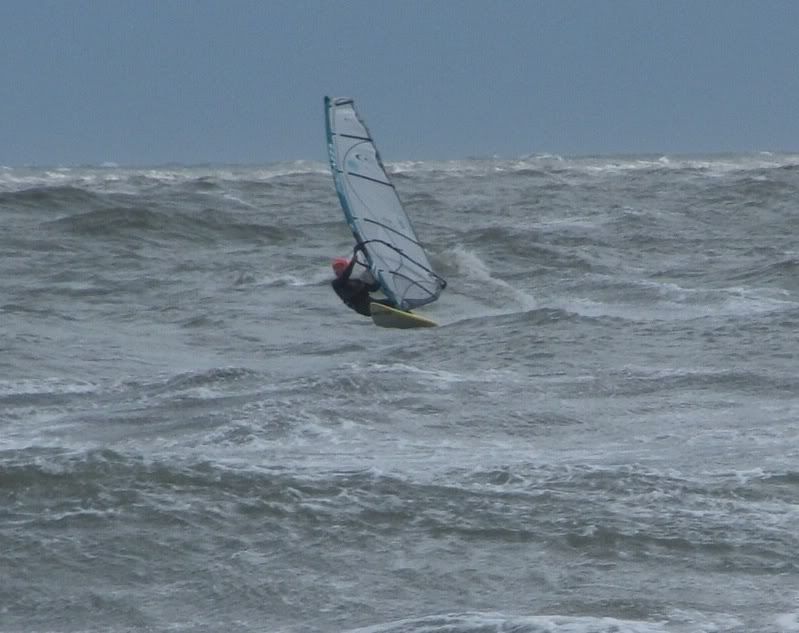 It was sailable, but they were the kind of conditions where I couldn't relax enough to really enjoy myself.
The big waves were psyching me out.
So I called it quits after just two runs.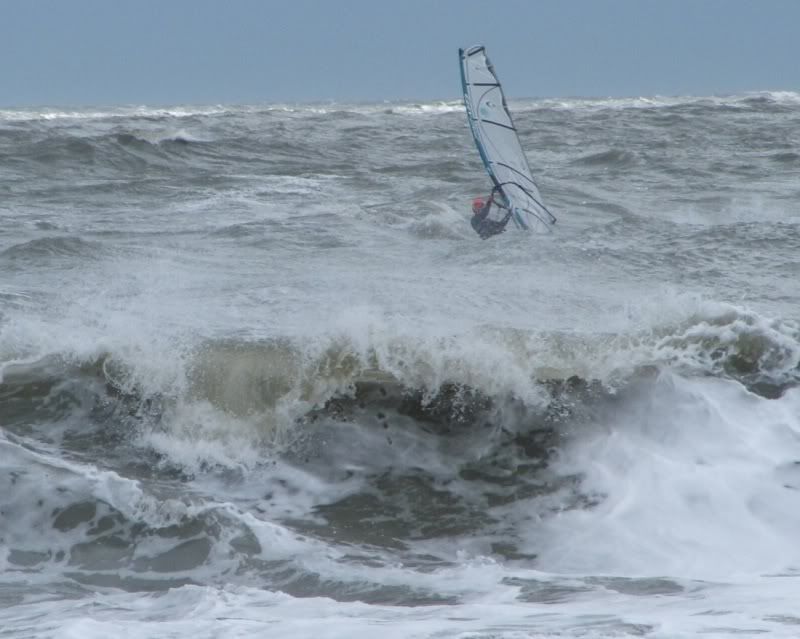 Tomorrow the wind is supposed to be a little lighter, the weather a little warmer, and angle a little more favorable for the sheltered launch down towards the inlet. So maybe it will be a dance with the ocean instead of a beating by it.