One of the delightful things about being a marine biologist is schmoozing with your friends and peers a few times each year at national conferences.
I just returned today from the 2010 Benthic Ecology Meeting in Wilmington, NC, where 500 geeks like me presented their latest research on benthic (sea-bottom) life. Most of the presentations were 12-minute talks given to a lecture-hall audience, or posters that you could visit and discuss during evening mixers. I did a talk titled "Do Marine Reserves Affect Seagrass, An Experiment in Florida", which was based on a project I did last summer. A couple slides from the talk are below to give an idea of what it was like. If you want to know more about my research, you can visit my professional page from the link in my blogger profile.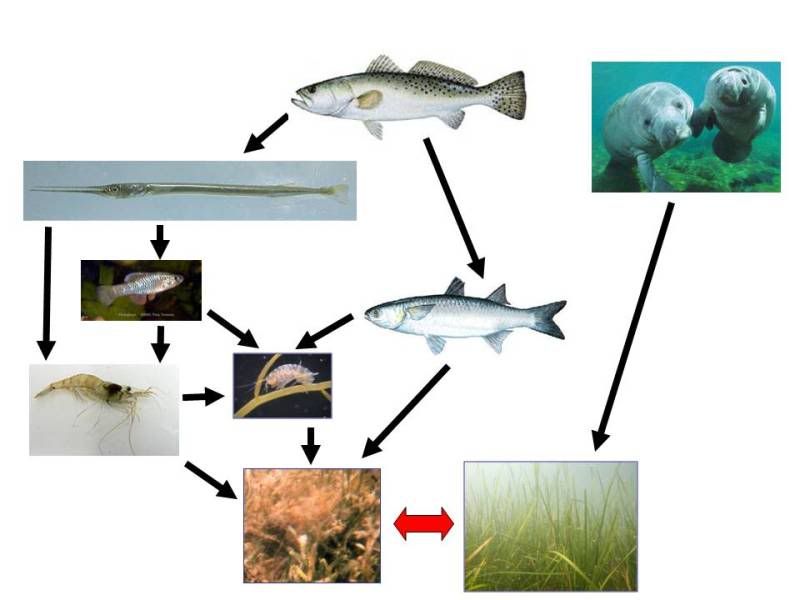 In addition to the usual talks and posters, this year's BEM included a film festival with creative offerings by marine biologists and amateur filmmakers. Some were serious documentaries about science or environmental issues, while others, such as "What Invert[ebrate] You Like", by San Diego State University professor
Jeremy Long
, were more musical and comedic in nature. It helps to be a marine biologist to appreciate some of the references and inside jokes in this one, but anyway...