The wind conditions were really good on Tuesday afternoon at
Carmines Island
. Twenty-something knots pushed my 5.2 sail and 77 liter board to the edge (below), and gave Sam Lake a chance to try his new 9 meter kite.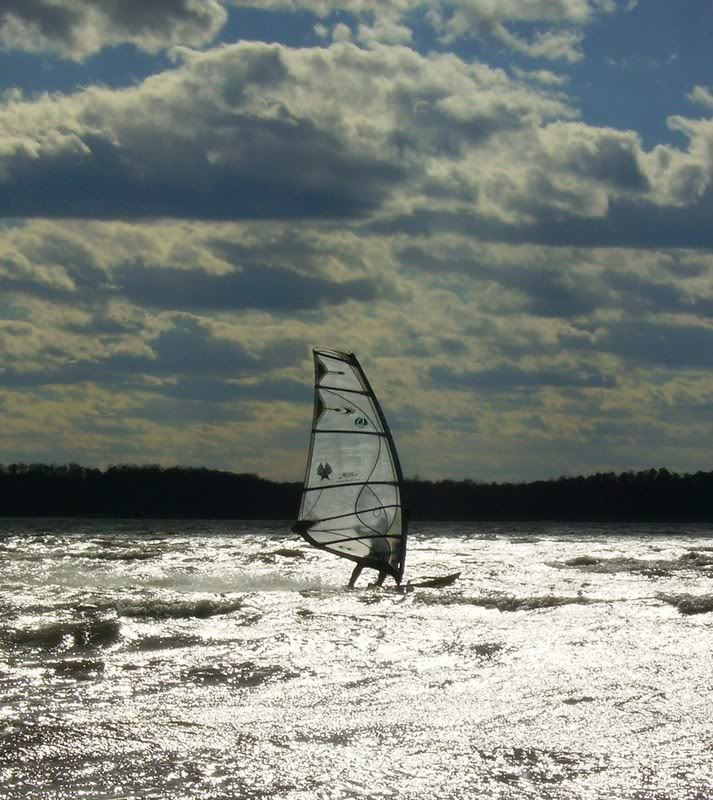 Unfortunately, things didn't go so well for Sam. As soon as he got his kite aloft he started floating up into the air and I had to grab the back of his harness to hold him down. Eventually he got things under control and managed to ride a couple hundred yards on the water, only to discover a small rip in his kite. He patched it, but by then had decided it was too windy to ride. As always, Sam was a good sport and a team-player about it, and took the opportunity to wade out into the shallow water and do some photography. I think the differences in lighting effects between the two pictures are pretty cool.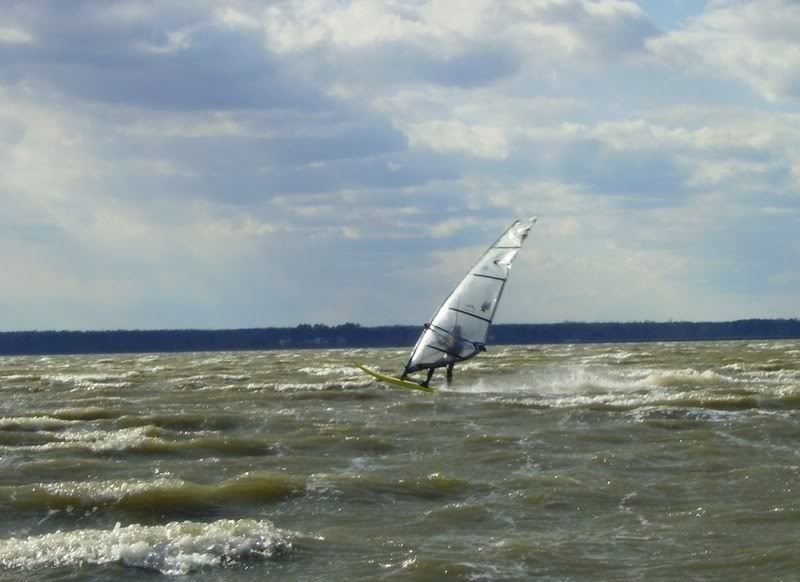 Sam, next time I hope you get a good ride and I can get some pictures of you.