Wow. The east coast of Florida has had good winds for shortboard windsurfing (15+ knots) almost every day this month. I've actually missed some sailable days and not even felt bad about it! It's dawning on me that I really am living in a watersports paradise. :)
The other day I got a particularly nice after-work session with my friend Doug the kiteboarder. After I wrapped up I took some pictures of Doug that show the coolness of Fort Pierce Inlet as a launch site.
When the wind is from the N or NE, the south side of the south jetty has super smooth water.
But if there's a swell and the tide is right, the south side of the north jetty has big, clean wrap-around waves.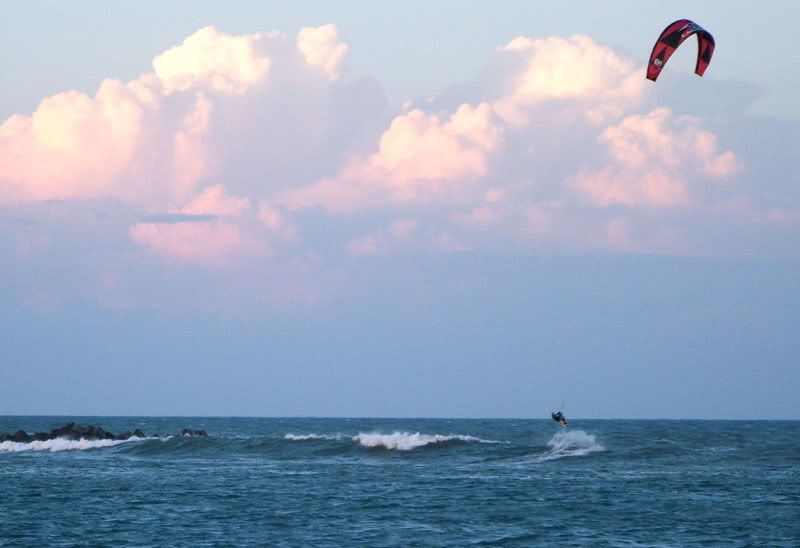 Super fun.