When I moved into my apartment there was an old, potted cactus in the bushes out front. I moved it onto the porch for better display and then basically forgot about it for 6 months.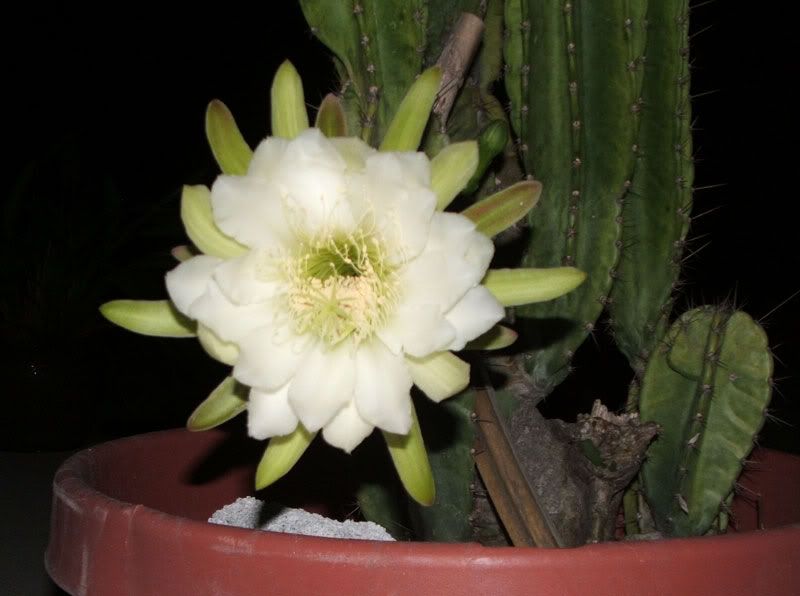 Until last week when I was returning from a late night event and found it sporting several, spectacular, white blooms.
I like the contrast between how ugly and rugged the cactus is and how soft and beautiful the flowers are. It's neat to think that the genes to create those beautiful, fragrant flowers are usually locked up dormant in the dull green body of the plant.
I wonder what kind of cactus it is and what pollinates it in the wild. I.e. why it would have such big, sweet-smelling blooms that only open up in the middle of the night? Moths? Bats? Mice? Does anyone know?
**UPDATE: A helpful commenter answered the question, identifying the species as Cereus peruvianus.**