The last few days in Florida have actually had some decent wind from the West in the 10 - 20 mph range. The conditions have been perfect for windsurfing on a flat, blue ocean with my newly-acquired formula board and cheaply-acquired 8.7 meter squared sail. The black strap in the back center of the board is the "chicken strap". Putting your back foot there instead of in the outer strap helps tame the board when you're blasting deep downwind.
The sail has 5 different kinds of tape on it repairing rips in the monofilm. Clear packing tape, black gorilla tape, grey duct tape, opaque medical bandage tape, and West Marine spinnaker tape. I think I'm going to get a newer sail in the 9.5 range with a more durable construction.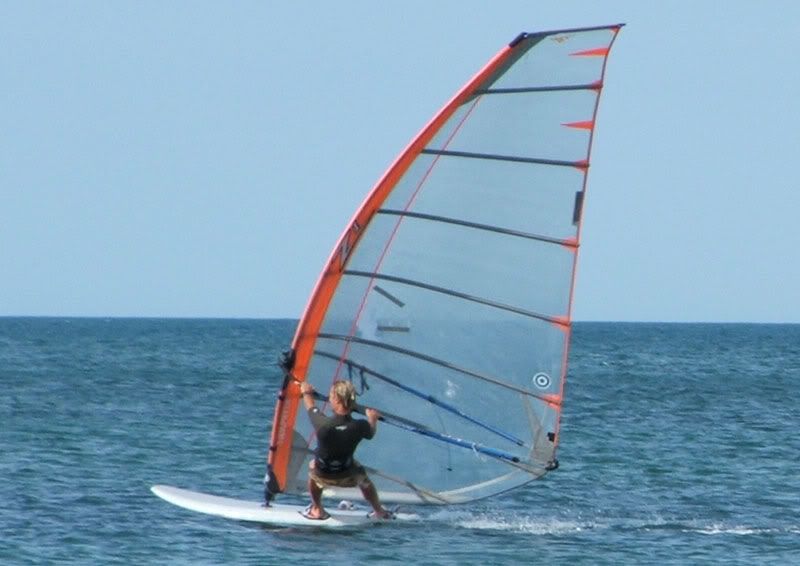 I wouldn't have been able to kiteboard safely in these conditions because of the offshore wind direction and gustyness, so that says a little something about the advantage of windsurfing gear.
Sunday my colleagues from the Smithsonian Marine Station had a "beach day" organized by two visiting scientists from Germany (pictured on the jetski).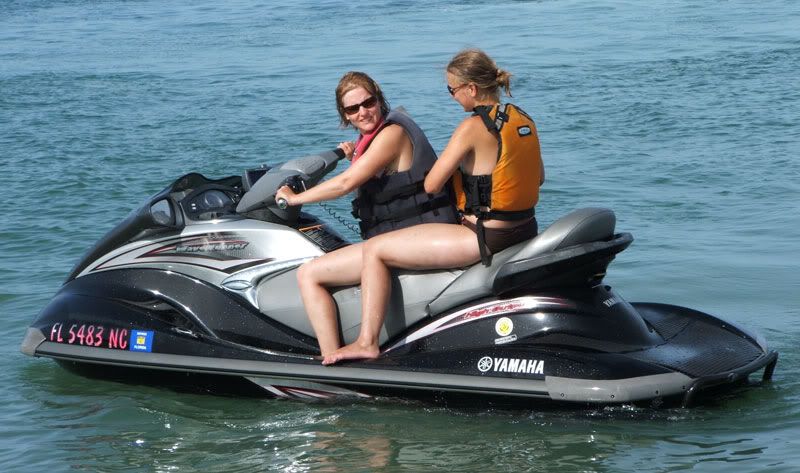 I set up my Kona longboard with a 3.5 sail and the Germans both windsurfed impressively.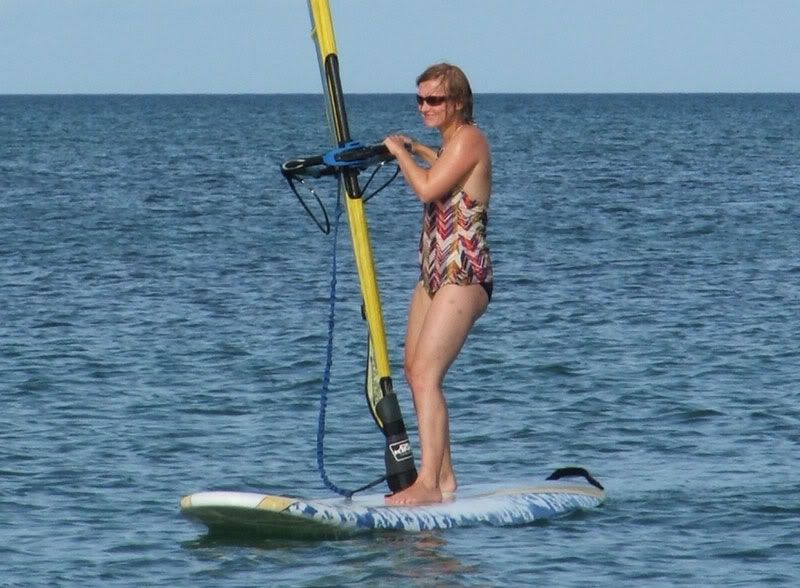 It was a cool day.