These are some pictures from my recent Washington / Oregon vacation.
1. On account of their bicoastal and international living, my folks no longer own a car in the Northwest. So they borrowed two junkers for their summer transportation. This Honda makes even my ailing minivan look like a Lexus.
2. One of the essential pieces of Olympia, Washington's crunchy counterculture is the downtown farmer's market. It sort of like a smaller version of the famous, fish-throwing Pike's Place Market in Seattle.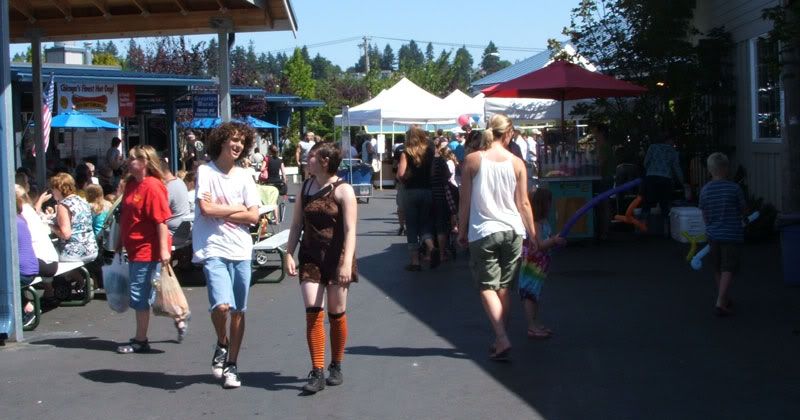 3. Bumblebee gettin' some from a really big thistle flower at the market.
4.
Johnny Douglass
remembering how to tack at Hood River Waterfront Park in the Gorge. Go dad!
5. Fast daggerboard-down sailing on the Mistral Pandera in Hood River. White Salmon Bridge in the background.
6. Nice layers of hills where the White Salmon River joins the Columbia River on the Washington Side of the Gorge.
7. Desert hills in the Eastern Gorge.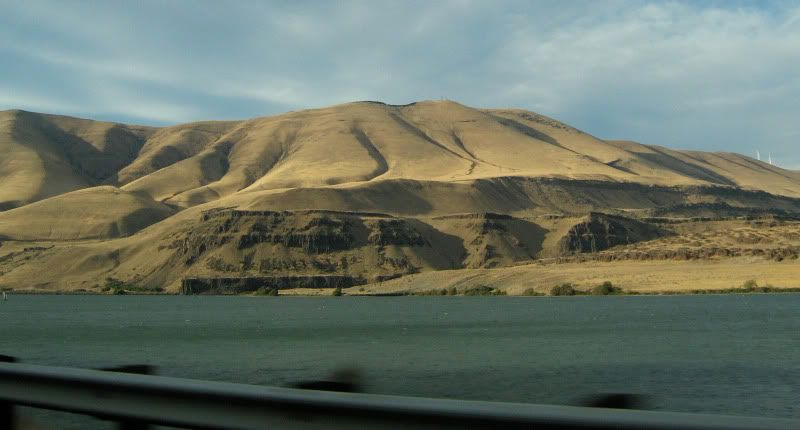 8. Multnomah Falls in the Western Gorge. We went on a long hike up, around, and over the falls.
9. Sun shining through a gap in the forest created years ago by a fire.
10. Looking Eastward from a viewpoint above Multnomah Falls.