I had a good windsurfing session after work today, using a 5.5 sail and my small and medium sized shortboards. It was especially cool that I was joined by another windsurfer, Brandon, who recently got his MS in Mechanical Engineering and moved from the midwest to Florida with his wife.
Brandon is fairly new to windsurfing, but he is doing dang well considering his gear is extremely crappy and outdated. Sailing in the wavy ocean with new lightweight gear is one thing- sailing it on a monstrous polyester longboard with busted footstraps and a dacron cambered sail from the 1980s is another feat entirely!
Brandon clearly has the gene that governs the impulse to engineer, persevere, and windsurf, as evidenced by his rollerblade-drawn windsurfing dolly. If any of my Floridian windsurfing readers are seeing this and want to pass along some slightly-less dated windsurfing gear to Brendan, send me a message and I'll put you in touch. He can waterstart but not real well yet, so I'd say no boards less than 100 liters. We're both going up to the
Florida Windfest
regatta and demo event at
Calema
this weekend.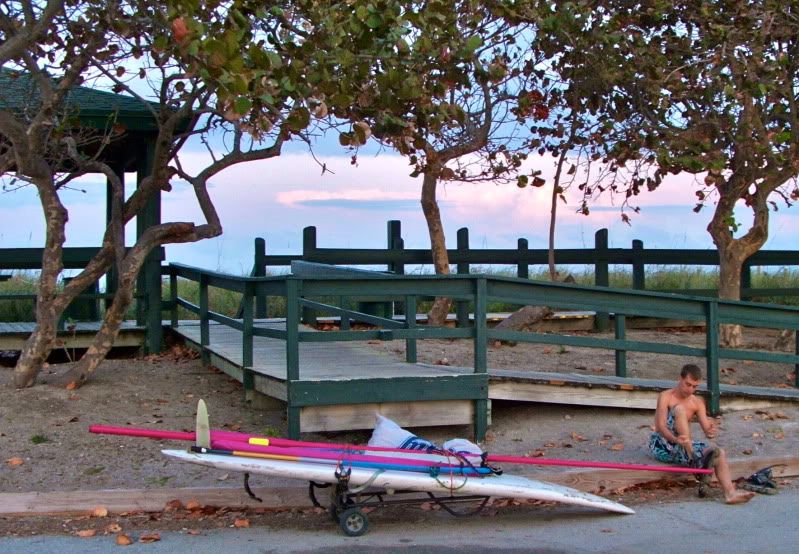 There were a few kiters out tonight, but all but Crazy Doug from Fort Pierce and Wayne from the Gorge had gone home by the time I started windsurfing. I had fun riding waves on an outside break with Doug, and I got some pictures of Wayne riding after I had derigged. I think the storm clouds to the South look cool
The next pictures are just some random people, animals, and celestial objects that caught my attention.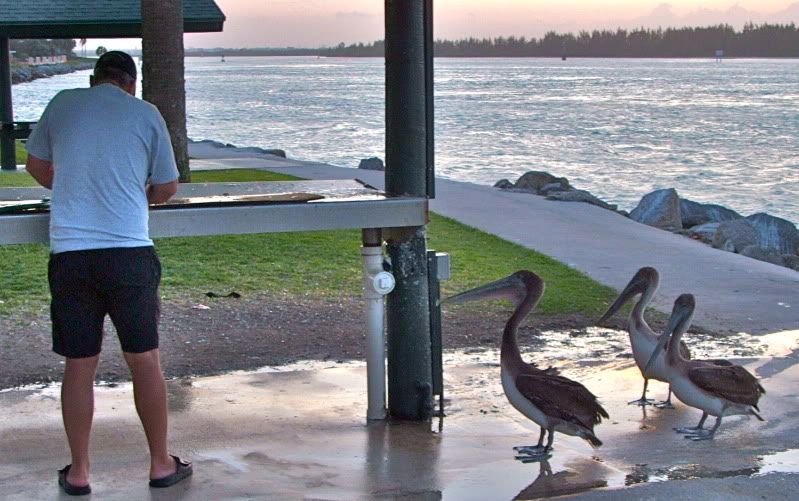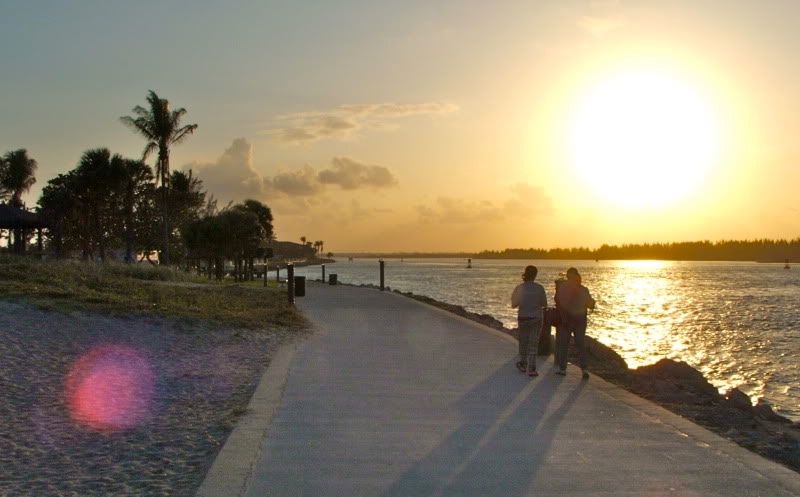 Looks to be windy all week, with unusually big waves predicted for Thursday. I'll get the GoPro camera ready.