I know the 4th of July is the United States' birthday, and that's great. The USA is a dang good country to live in. But what I really love about the 4th is not so much the patriotic aspect, but how the day elevates the glory of summertime leisure. This year we elevated it hard in Nahant with barbecues, buddies, sweethearts and waterplay.
One of the highlights was jumping off "Castle Rock" near the Northeastern Marine Science Center. My roommate's friend Laura got some cool pictures of that.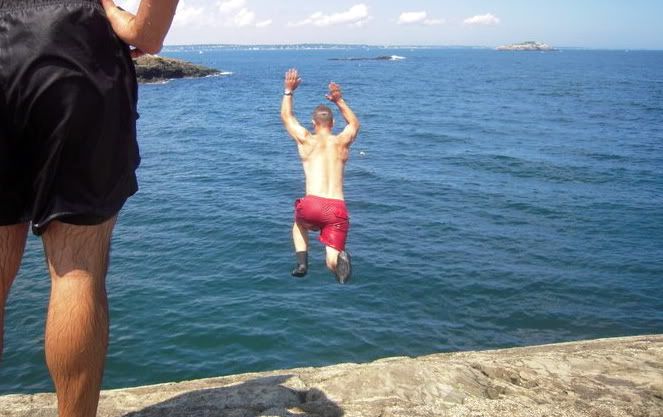 Laura also documented a sunset standup-paddleboard session that I took with my doppelganger
Luke
. The water was smooth and clear; so clear that one could look down and admire the kelp-covered boulders, lobster pots, and fishes passing along.
This hermit crab was hanging out on the beach near the Tides restaurant.
I'm back to work now that the weekend is over, but it's fun fieldwork near the Darling Marine Center in Maine. The next set of pictures were taken from the dock here on the Damariscotta River, which is actually more like a saltwater fjord than a river.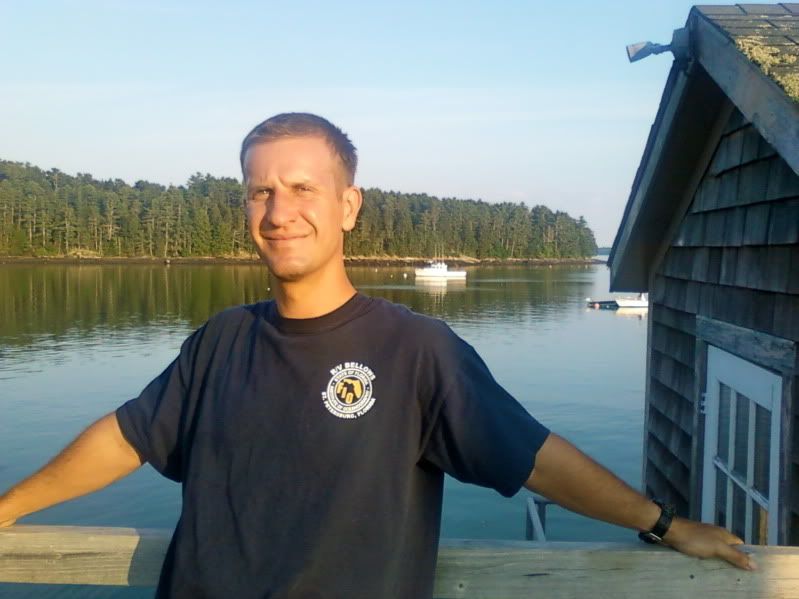 This is recent Stanford grad Michael Hutson checking out some sessile invertebrates (sea squirts, hydroids, and anemones) on a settling plate hanging under the dock.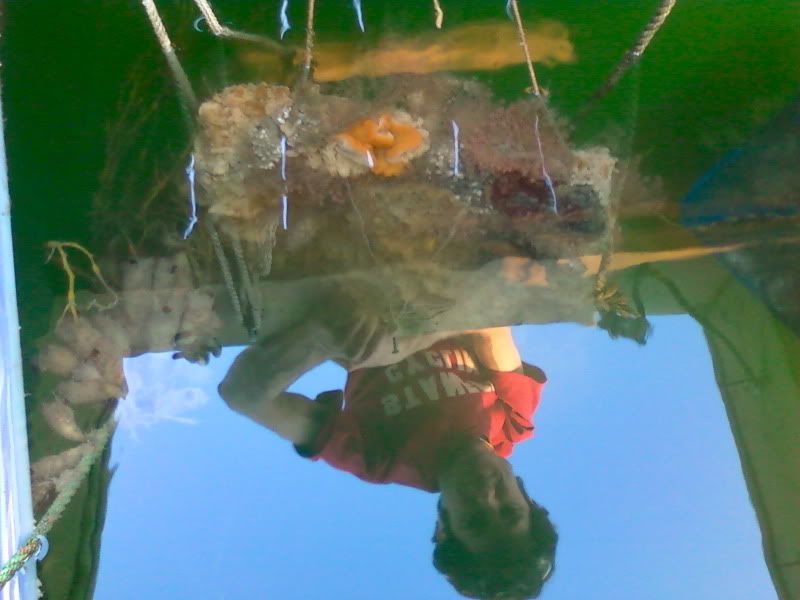 The next mission is to try to windsurf in the Damariscotta River.