When I was in grad school I gave a lot of free windsurfing lessons for the
VIMS Sail and Paddle Club
and the
Windsurfing Enthusiasts of Tidewater
. Now that I'm a busy, working scientist, I still give some windsurfing lessons, but I charge. It's worth it for students, though, because when they're ready to fledge I hook them up with lots of cheap / free gear.
This student of mine got an F2 Phoenix longboard for $62 on ebay, and I gave her a mast, 3 sails, 2 booms, a harness, a u-joint and an extension for just $70. It was mostly gear donated to me for free by a generous kiter who used to windsurf.
Here's Safina with her 5.9 Ezzy-
Again with a 4.1 Aerotech-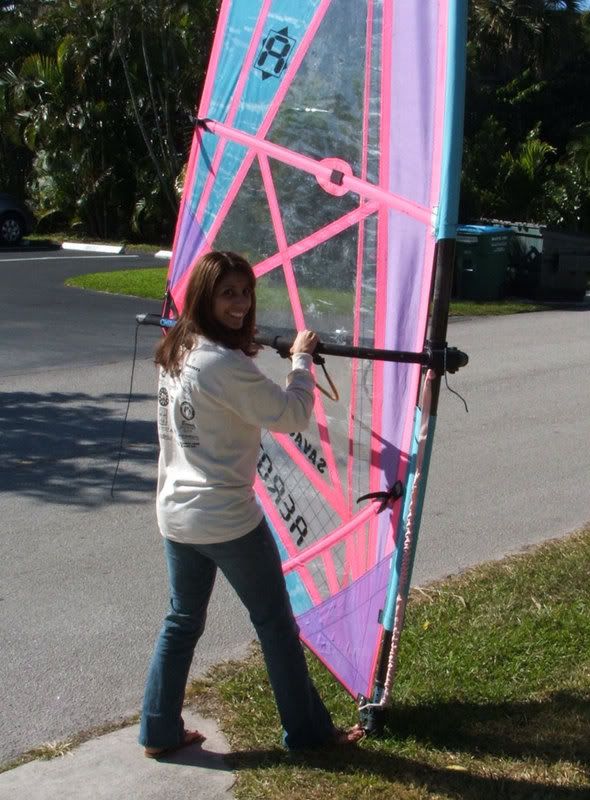 And with a tiny 2.9 Gaastra that she can use if it's really nuking-
Anyway, the moral of the story is that there's a lot of gear languishing in garages out there that could make a beginner windsurfer happy if you take the time to teach and set them up.