Observing the insanity of the current US Presidential race makes me want to
barf
. But it's nevertheless INTERESTING for what it reveals about the nature of our country and political system.
In particular, I've been reflecting upon all the PANDERING that goes on. Candidates who ought to know better are eschewing wise, ethical, forward-looking policy in favor of idiotic bribes to their dumbest constituents. Case in point; both McCain and Clinton are pushing to
repeal the gas tax this summer
. Of course it won't help; oil companies will simply raise the price and pocket the difference, while potholes deepen, transit projects fester for lack of highway funds, and the skies are choked with smog and greenhouse gases. Geez...
Perhaps pandering is a necessary evil of a democratic system that allows everyone to vote. But I worry that it will eventually lead to an
idiocracy
in which
responsible, intelligent candidates always lose to the sell-outs who will say and do anything to win
. We may be there already. Even Obama, who has taken a relatively high road, has been forced to say dumb stuff to appease the
bozos
who think he's an
unpatriotic
muslim terrorist sympathizer. Stuff like, "
I am a devout Christian. ... I pray to Jesus every night
".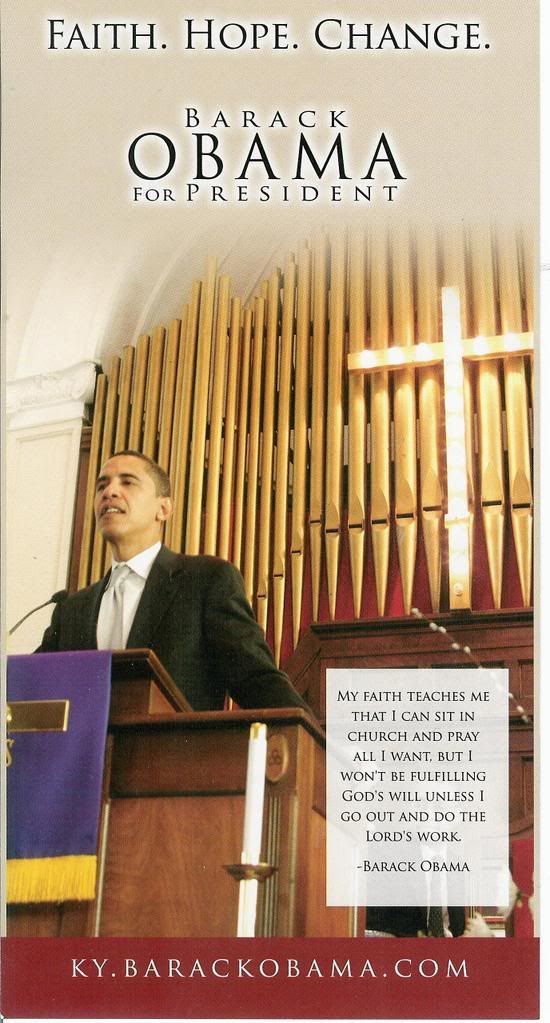 That's fine. I just think it's sad that he has to make such a specific profession of religious faith to be electable in this supposedly open, secular nation.