**UPDATE - 8 July 09 - Got a replacement; a secondhand Fiberspar all-carbon boom**
**Begin original post**
My second honeymoon with formula windsurfing hit a speed bump yesterday when one of my aluminum boom arms broke.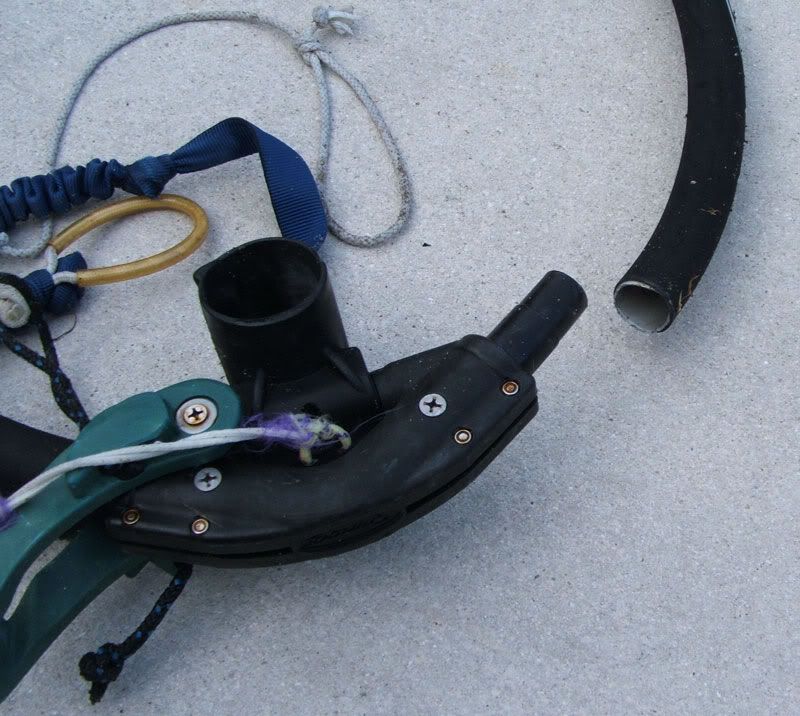 I think it happened when I pumped the sail hard coming out of a jibe to pop the cams. Thankfully the boom didn't separate on the water - it just started to feel wobbly and "spongy" and I wasn't able to pump onto a plane. At first I thought maybe the tail piece was slipping, which has happened before when I didn't lock it in tight, but that wasn't the case. Back in my driveway when I got a chance to look at the broken spot I was surprised how thin the aluminum was there. You'd think they would reinforce that spot more, since there's so much stress where the boom arms meet the boom head.
I've had the boom for about two years so I think it's out of warranty. It's a shame that the whole rest of the boom will have to be tossed just because of that one break. Unless anyone has repair ideas?